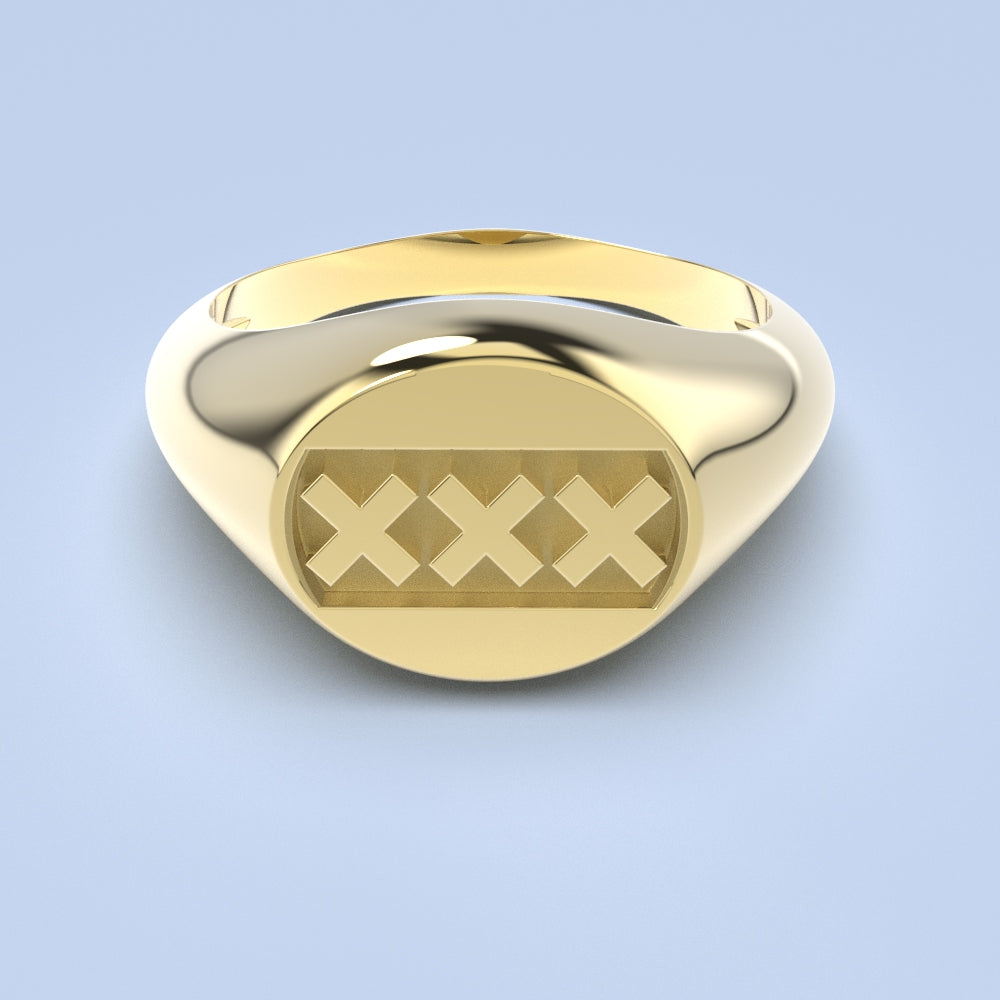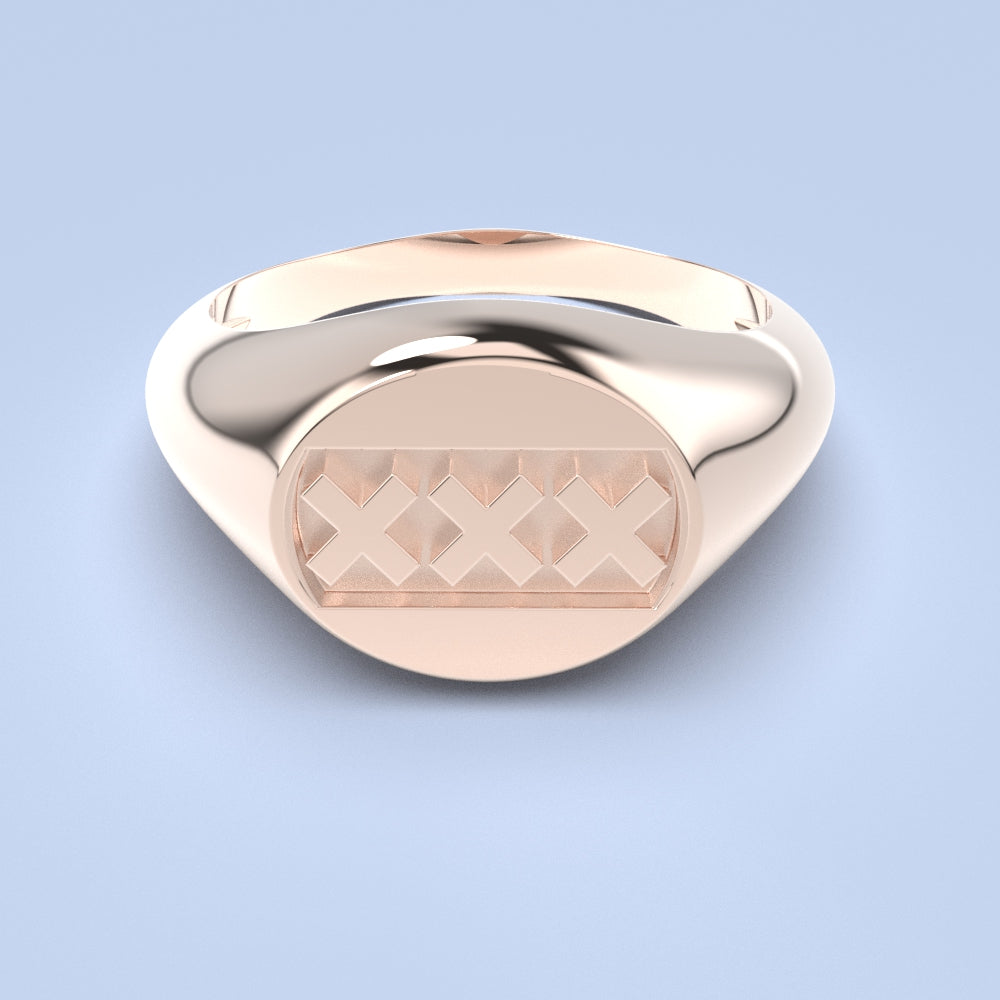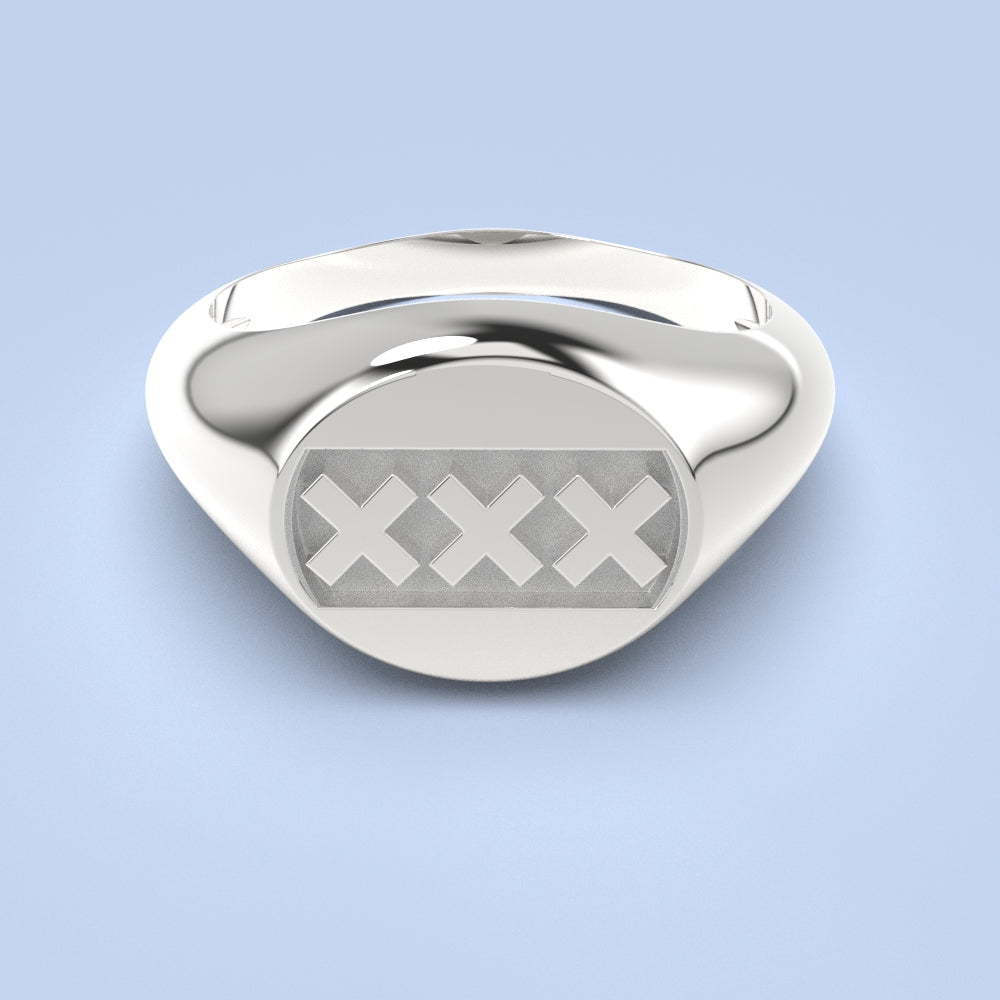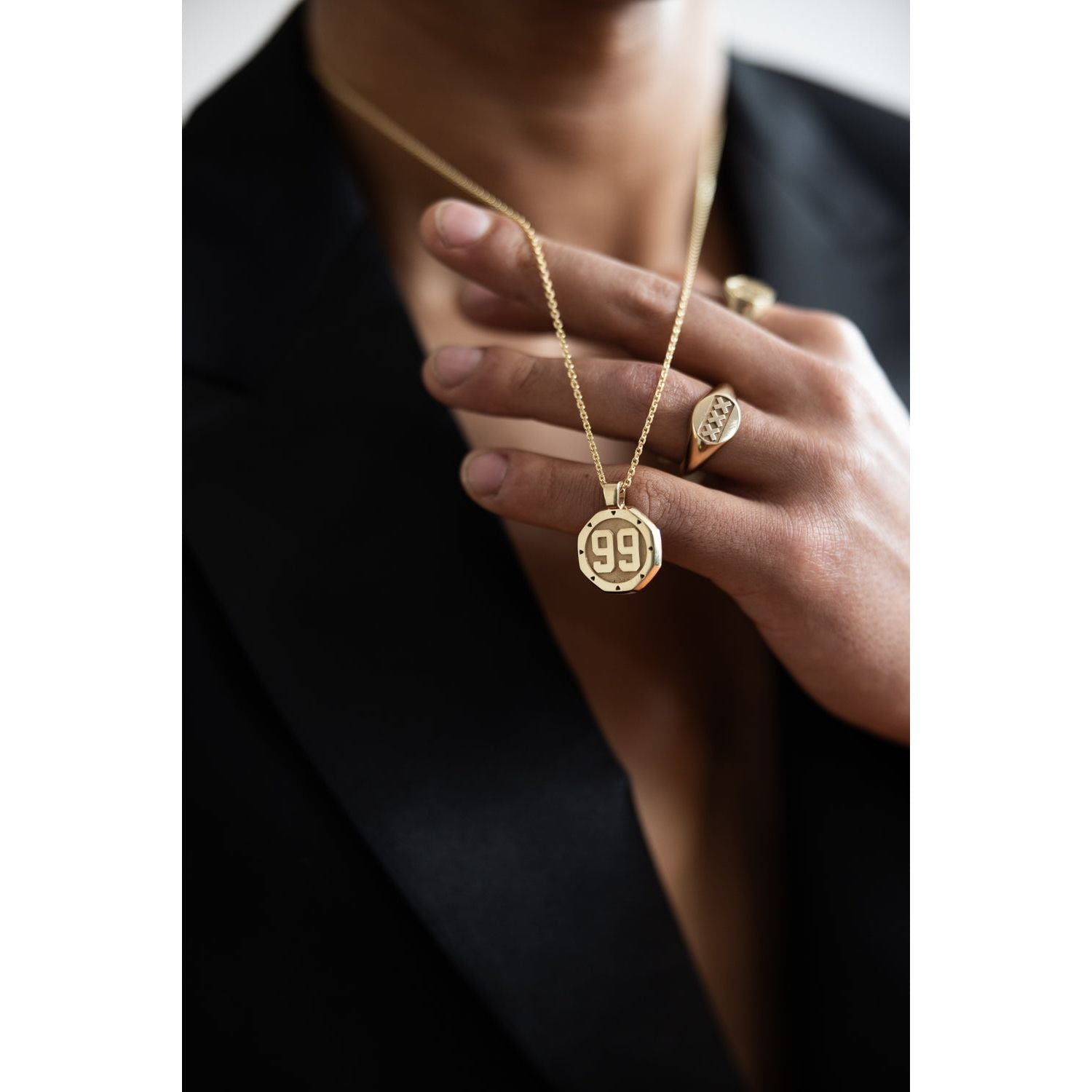 Ontdek onze unieke 14 karaatsgouden ring met de drie kruizen van Amsterdam, een eerbetoon aan de rijke geschiedenis en het erfgoed van deze betoverende stad. Deze ring vangt de essentie van Amsterdam in een elegant ontwerp, met drie verfijnde kruizen die met trots worden gedragen.

De ring wordt met liefde en vakmanschap vervaardigd door ambachtslieden in het hart van Amsterdam, waardoor elk stuk doordrenkt is met de authentieke geest van deze bruisende stad. Je hebt de vrijheid om de kleur van het goud te kiezen die het beste bij je past - het warme geelgoud voor een klassieke uitstraling, het romantische roségoud voor een subtiele zachtheid, of het eigentijdse witgoud voor een moderne touch.

Deze ring met de drie kruizen van Amsterdam is niet alleen een sieraad, maar ook een symbool van trots en verbondenheid met deze prachtige stad. Het subtiele ontwerp maakt het geschikt voor elke gelegenheid, van alledaagse elegantie tot speciale momenten.

Bestel nu en ontvang deze betekenisvolle ring binnen slechts 6 werkdagen bij jou thuis. Draag het met trots als een eerbetoon aan Amsterdam, of schenk het aan een dierbare als een uniek en symbolisch cadeau. Met deze ring draag je niet alleen een stukje geschiedenis, maar ook een stukje Amsterdamse ziel met je mee.